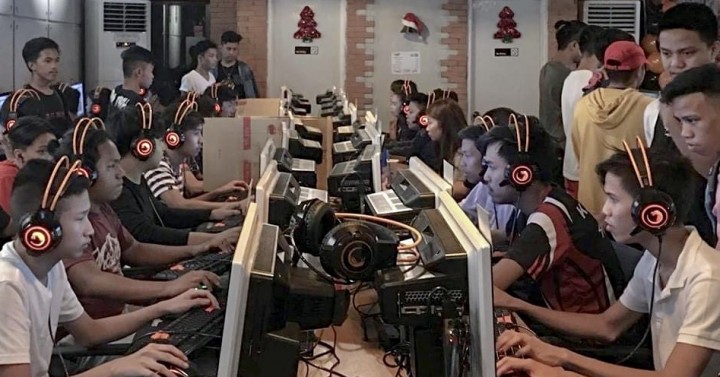 Cebu envisions the development of the "eSports" industry
CITY OF CEBU – The eSports or online gaming industry in Cebu is expected to gain ground with the appropriate support from the community and government.
This is the projection made by Cebuano entrepreneur Michael Cubos, founder of Monarchs Esports, an online game management company, during a press briefing on Tuesday.
Monarchs is looking to grow the eSports ecosystem in Cebu by helping professional and amateur gamers come together as the advent of live streaming and sponsorship has become mainstream.
The online gambling industry is seen as a potential source of income for locals by participating in local and international tournaments, Cubos said.
"We want to bring the Cebuanos to the international eSports scene. We want to put Cebuanos and the Philippines on the eSports map, "said Cubos, who is also vice president for Cebu Business Mobilization of the Cebu Chamber of Commerce and Industry.
Cubos highlighted the growing potential support from local governments for esports enthusiasts, citing a number of politicians who sponsor tournaments here.
"There are now LGUs (local government units in Cebu) that sponsor tournaments. Small businesses are also starting to sponsor teams, "the businessman said.
As the industry is on the right track in its vision for development, he cited the important role of government in unlocking the industry's potential economic returns.
Competitive video games, or eSports, have grown into a multi-million dollar business globally.
In the Philippines, it is slowly gaining attention given the skyrocketing revenue from advertising, sponsorship and media rights for competitive video games.
Cubos said that with the growing popularity of competitive video games like League of Legends, Dota 2, Counterstrike: Global Offensive, and even mobile games like Mobile Legends: Bang Bang and Arena of Valor, it is possible for people to earn money playing provided they have the skills and dedication, especially if established teams participate in tournaments both locally and abroad.
These games are considered mainstays in many computer stores and internet cafes across the country, but most gamers viewed them as a hobby and some as a potential source of income.
He said that eSports are just as important as traditional sports because they also offer another hobby and a potential source of income for enthusiasts.
In the Philippines, the growth of eSports is easily noticeable.
Video games have burst onto mainstream social media platforms like Facebook.
Famous streamers and professional gamers with thousands of followers play video games like Mobile Legends on live video streams.
With the launch of The Nationals, the first franchise-based esports league in the Philippines, sponsored by the MVP group of companies, esports as a billion peso industry is starting to take shape in the country.
In Cebu, Cubos said much could still be done to further develop the eSports industry by helping video game athletes reach the international arena.
This is one of the goals of Monarchs: to have a professional management group to unleash the potential of esports enthusiasts.
Online gaming teams participating in tournaments could earn up to PHP 20,000 for local competitions and up to PHP 200,000 to one million for international tournaments, he said.
In 2017, the Philippine Games and Amusement Board, which reports to the office of the president, gave legitimacy to eSports as an officially recognized sport and allowed professional esports players to obtain sports licenses, which gave them gave more freedom to participate in international tournaments to represent the country.
In 2019, eSports was highlighted when the Philippines hosted the 30th Southeast Asian Games, which included six esports titles as medal events. (ANP)