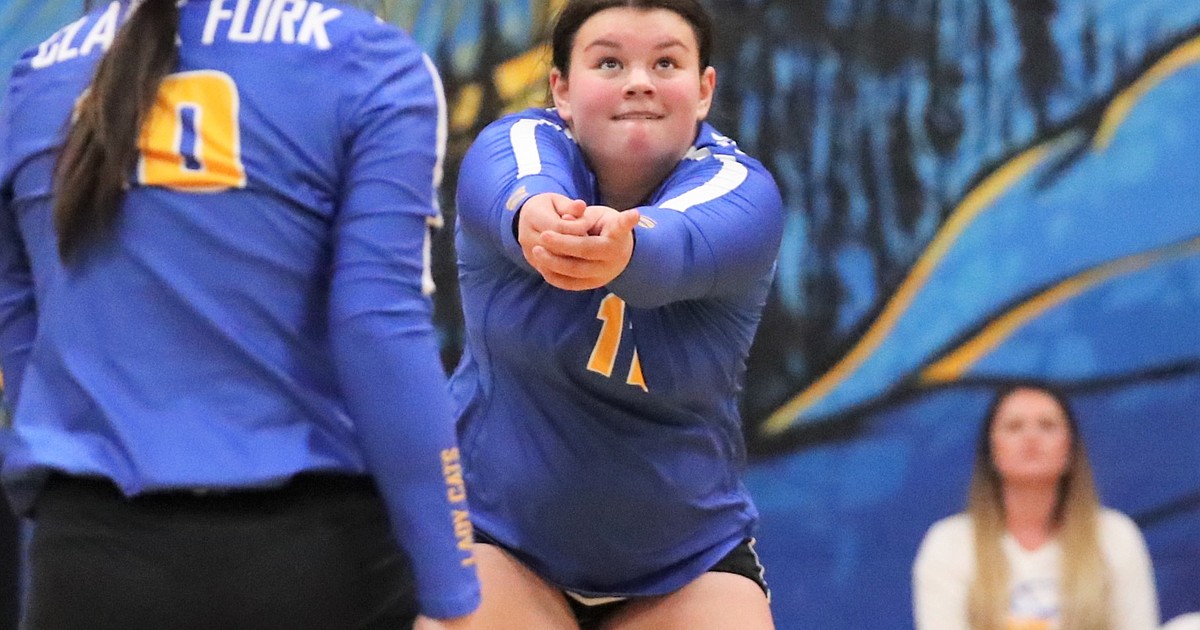 Clark Fork Volleyball competes in Lakeside Chivalry Tournament
PLUMMER – Clark Fork Volleyball competed at the Lakeside Chivalry Tournament in Plummer on Saturday and came away with a 1-3 record.
Head coach Michelle Valliere said it was nice to have more time on the volleyball court.
"I was super happy to be there and to have more play," she said. "It's good to have the girls as many games as possible … All around it was a pretty good day."
In pool, the Lady Cats faced Priest River, host Lakeside and the Post Falls varsity junior team. Clark Fork opened with a Priest River sweep before dropping a hotly contested battle with the Knights, 27-25, 27-25.
The Lady Cats ended the group game with a 25-19, 25-17 loss to the Trojans. Valliere said his team have stepped up their game against Post Falls JV.
"There were so many rally balls, it was crazy," she said of the game. "We played well with them."
After the group game, Clark Fork faced Lake City JV and suffered a 25-16, 25-15 loss.
"The girls were so exhausted by the time we got to this game," said Vallière.
Throughout the tournament, Paige Valliere had 34 assists, Taylor Staley had 19 digs and 16 kills, Katelyn Matteson served six aces and Taylor Payne added six blocks.
The Lady Cats played without Eloise Shelton, which forced Valliere to move Yanik to the out hitter and Payne to the center hitter. Vallière thought both players handled the change very well.
"I was pleasantly surprised to see Caiya outside," she said. "She did a good job. She dug balls really well and she hit balls really well."
The Lady Cats (7-4) host Mullan at 7 p.m. Tuesday in North Star League action.