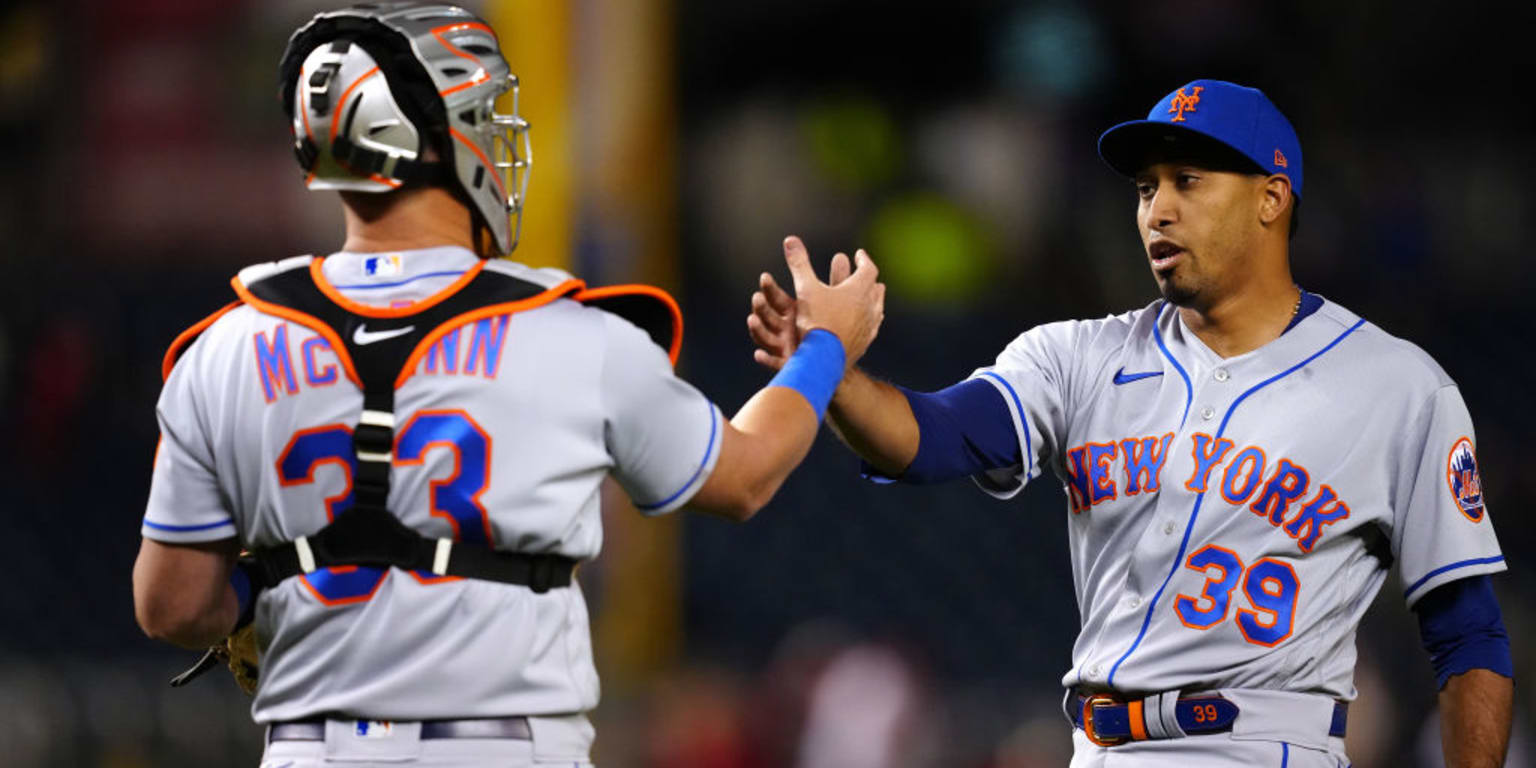 Edwin Díaz placed on the list of mourners
WASHINGTON — In the hours following Friday night's Mets win over the Nationals, Edwin Díaz stood by his locker to receive condolences from teammates and others. Díaz learned during the match that his grandfather had died in Puerto Rico. Immediately, he planned to return home to be with his family.
"It's tough," manager Buck Showalter said. "He is close to his grandfather, and it went very quickly."
On Saturday, the Mets officially placed Díaz on the mourners list, which requires a minimum stay of three days and a maximum of seven (the team recalled David Peterson from the taxi team to replace him). Showalter said he expects Díaz to join the team on Monday in Philadelphia and be active on Tuesday, which means he will miss three games in total.
With Díaz gone, here's a look at the Mets' closing options:
Seth Lugo
Lugo was the eighth-inning prep man in each of the Mets' first two games. But because he appeared in those two wins, Lugo was unlikely to be available for Saturday's game against the Nationals. It's rare to see a reliever pitch three games in a row this early in the season, and Lugo has never done so at any point in his career. That's just not how the Mets like to deploy it.
But if the team faces a stoppage situation Sunday in Washington or Monday in Philadelphia, chances are Lugo will get the call.
Adam Ottavino
Outside of Díaz, no Mets reliever has more closing experience than Ottavino, who pitched a perfect seventh inning on Opening Day. While Showalter chose not to reveal his thoughts on a closer backup, he did indicate that he had a pitcher in mind. Ottavino makes sense as a pitcher, given his 30 career saves and current form. On his opening day outing, Ottavino generated three puffs on nine total swings.
Trevor May
The Mets' most frequent replacement last season, May saved four games on nights Díaz was unavailable. But Showalter rolled him out in the sixth inning on Opening Day — one inning ahead of Ottavino, suggesting where the two sit in the current bullpen pecking order. May also served a booming home run to Juan Soto in that one, perhaps giving Showalter more reason to lean towards Ottavino at this time.
Joely Rodriguez/Hunter Shreve
None of the left-handers in the Mets bullpen saw action in the first two games, but that was an aberration against a Nats team featuring one of the most powerful left-handed hitters in the sport. If Soto gets in the plate at a key spot in the ninth, Showalter – a manager who tends to strategically rule nothing out – is likely to call on Rodríguez or Shreve. The latter made the team after a great spring, during which he struck out 12 of the 13 batters he faced (six by strikeout).