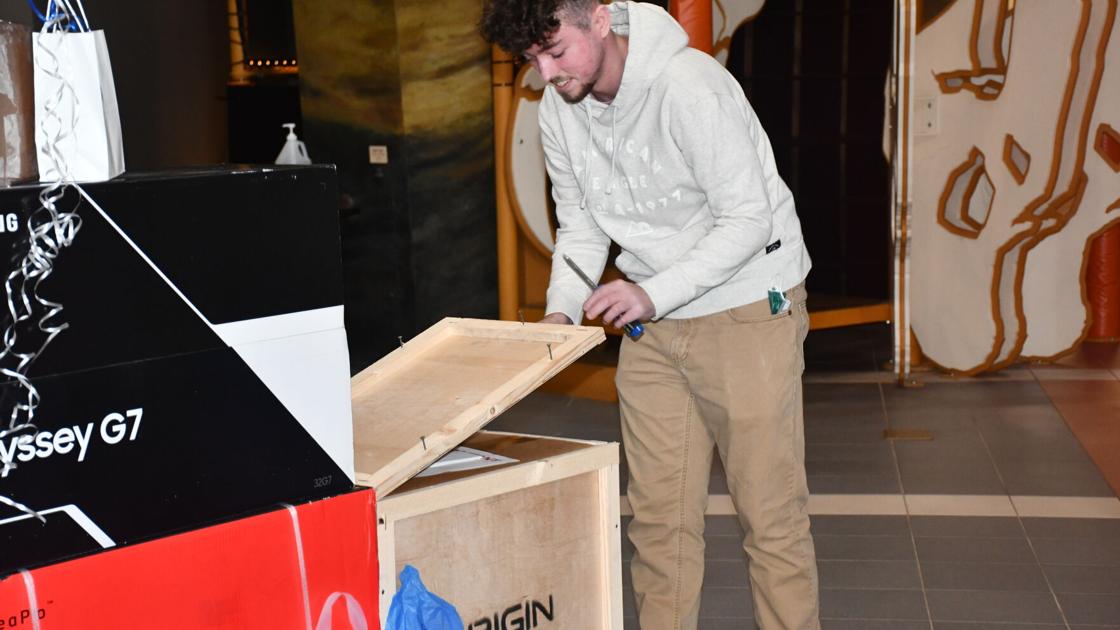 Gray Teenager Receives Gaming Computer From Make-a-Wish East Tennessee | New
Let's go for a teenager from Gray who received a bespoke gaming computer from Make-a-Wish East Tennessee on Thursday.
For Caleb DePriest, a 19-year-old with scleroderma, the COVID-19 pandemic has made it difficult to socialize with friends in person. So DePriest turned to gaming to stay in touch with his friends.
"I am able to play games with all of my friends and even meet new people online who share the same interests as me," DePriest said.
Scleroderma is an autoimmune disease that causes connective tissue to harden. DePriest said he was first diagnosed with the rare disease in 2016.
"At first we thought we had it under control, but it was progressing very quickly and it was affecting my lungs," DePriest said. "My lungs have dropped to less than 30% of function, which is not good – super scary. I really don't know how long I would have left, but a great team in Pittsburgh got me involved in a stem cell transplant, and since then I'm not free from this disease, but so far in remission .
Make-a-Wish East Tennessee has partnered with Make-a-Wish Greater Bay Area to allow DePriest to design their own liquid-cooled gaming computer built by Origin PC. DePriest got to watch Origin PC build his computer on Zoom, and he was finally able to grab it from the Gray Fossil site on Thursday.
"In the last 18 months, his connection to the community has really gone through the computer, through games, competitions, things like that, and being able to play sports and play games with people. friends locally and around the world, "Christina said. Sayer, the director of wish fulfillment for Make-a-Wish East Tennessee. "This computer and its additional accessories can help him do it even better and better and become a truly world-class gamer."
DePriest's mother said it was difficult to express how she felt seeing her son receive his wish.
"It's something he loves, and I'm sure he will enjoy it for years to come," said Heather DePriest, Caleb's mom. "But just that he's healthy enough to be here and get it." I mean, it's the miracle for me.