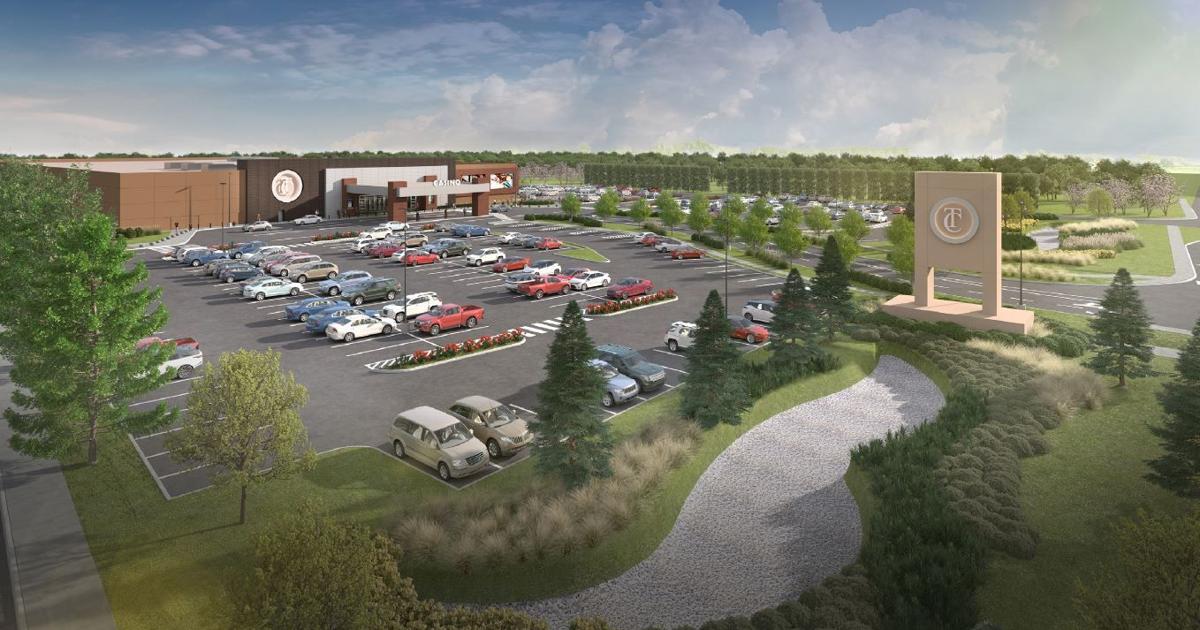 Kenner's Treasure Chest Casino Opens $100 Million Land-Based Gaming Hall | New
Gold-plated shovels in hand, officials broke ground on Tuesday at Kenner's new Treasure Chest land-based casino, a more than $100 million development that will replace the aging riverboat of the same name when it opens in early 2024.
Located at the north end of Williams Boulevard at Lake Pontchartrain, the "state-of-the-art" facility owned by Boyd Gaming will include a 47,000 square foot gaming room – twice the size of its aquatic counterpart – and 10 000 square feet of convention space, alongside new restaurants, bars and FanDuel Sportsbook.
"With the new setup, we anticipate increased income for the residents of the Town of Kenner, which will help with capital projects," said Mayor Michael Glaser.
The project is part of a larger effort to revitalize Kenner's Laketown neighborhood into a new entertainment mecca. In August, the Jefferson Parish Council set aside more than $2 million to renovate the nearby boat launch on Lake Ponchatrain.
And last year, Las Vegas-based Atlantis Gaming announced plans for a new $450 million, 40-acre "total resort" in Laketown, complete with shops, condominiums and, possibly, gaming. by chance. The status of this development, however, remains up in the air.
Donald Bailey, president and CEO of Atlantis Gaming, said the company is nearing the end of negotiations with the state over securing a lease.
Glaser said that during an introductory meeting last month, officials from Atlantis Gaming told him that the cost of the project had ballooned to $700 million. He wondered what sort of revenue stream could support such an investment.
Nonetheless, local officials were optimistic at Tuesday's treasure chest unveiling. The floating casino, which opened in 1994, has generated millions in revenue for the city. A change in state law in 2018 allowed float casinos to move to land-based locations.
"This is the beginning of the revitalization of Laketown," said Kenner Councilman Joey LaHatte.
This is a developing story. Check later for updates.