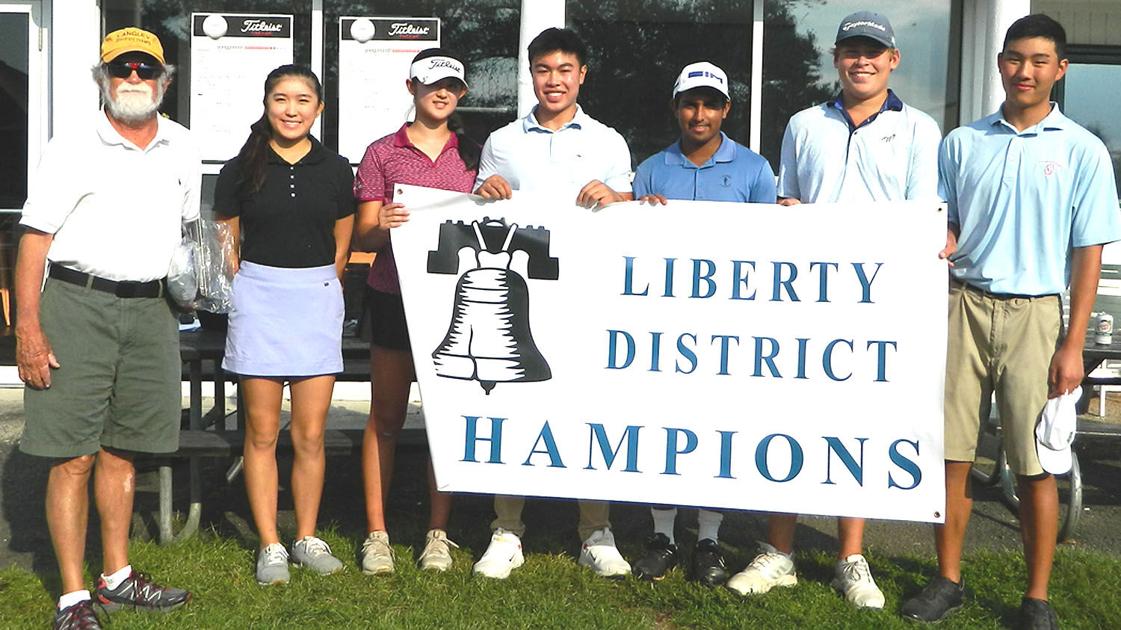 Langley golfers continue to dominate the district | Sports
For years, the question has not been whether the Langley Saxons will win and dominate the Liberty District golf tournament, but in doing so, what kind of impressive scores will the high school team display.
Langley did not disappoint this fall, winning by 32 strokes with a total of 36 holes in two days of 5 of 283-290-573 on the Herndon Centennial Golf Course. The district crown was the Saxons' seventh in a row and the 12th in 13 seasons.
Additionally, Langley has won 14 straight playoff tournaments, including the most recent Class 6 state title, dating back to the 2016 campaign.
The Yorktown Patriots were second in the district this season with a total of 303-302-605 and the Marshall Statesmen third (313-318-631).
What makes Langley's squad this season a little different from previous teams, according to head coach Al Berg, is the generally talented Saxons who have even more depth. Nine players participated in the district tournament. Most teams usually only play six.
"We faced three different players today [from the first round] and they all had great scores with two 72s and a 77, "said Berg. "This team is really deep, with our numbers four, five and six competing every week."
Langley was led to the tournament by individual champion Suneil Peruvemba. The senior, who will play college golf at James Madison University, shot 2 under 67-73-140 to win by five strokes over junior teammate Pierce Hokenson (72-73-145).
"Today [in the second round] I didn't play as well as the first one, I had to fight more. My tee shots weren't as good, "said Peruvemba. "But I did a lot of key putts and got birdies on 15 and 18 to finish strong. In the first round I drove the ball a lot better, played a lot better and had seven birdies.
Casey Lim of Langley shot 74-78-152. The other six players only played 18 holes each, led by an under-70 first round by Chase Nevins junior, with Teddy Kim shooting 84 on the top 18 and Audrey Kim 74. Nevins will play at Vanderbilt University.
In the second round, Langley's Catherine Qiu and Alina Ho each shot 72 and McKenzie Hiek 77.
Langley now qualifies for the 36-hole 6D North Region tournament with Yorktown and Marshall. The Saxons have won the last four regional crowns.
The main District Marshall was Michael Stanford with a total of 75-73-148. Leo Perez shot 73-78-151, Harris Lechtman 82-81-163, Gabe Hindley 83-86-169 and Jordan Lee 94-91-185.
The McLean Highlanders were fourth with 328-328-656, led by a 78-73-151 from Cab Foose. He qualified individually for the regional tournament.
Also for McLean, Collin Manzel shot 80-85-165, Max Vadas shot 84-85-169, Max Irish 86-87-173, Will Sherer 90-85-175 and Joshua Sul 86-90-176.