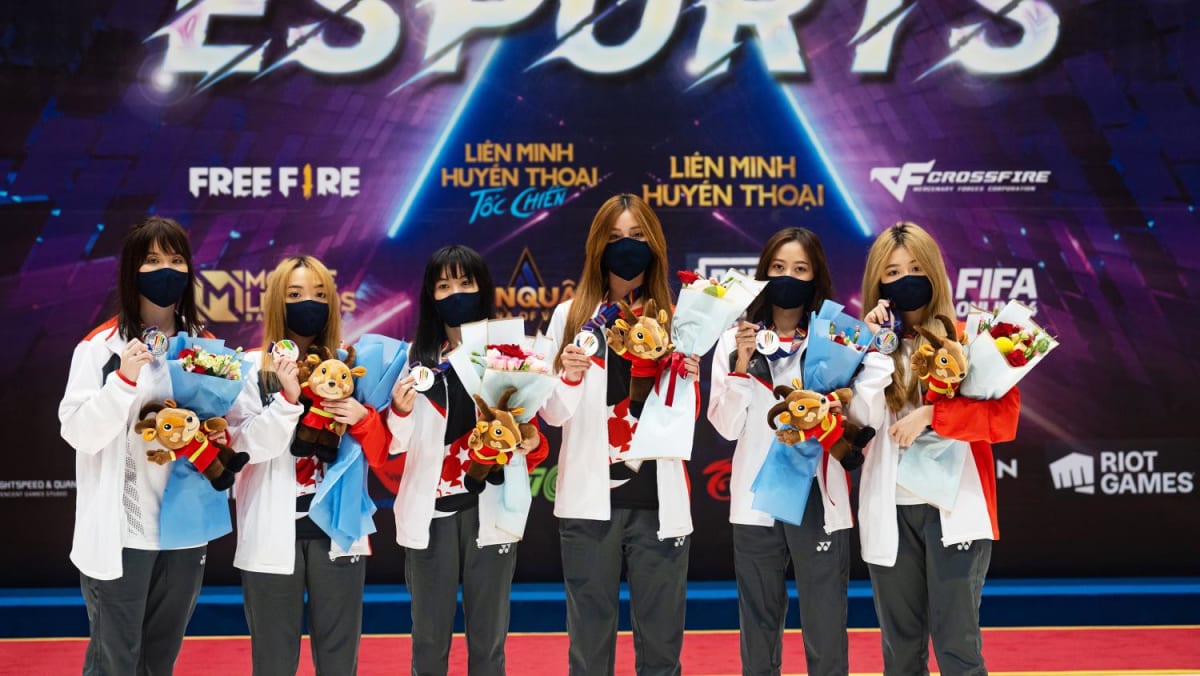 The Big Read: The Serious Business of Gaming – S'pore Aims for a Slice of the Billion-Dollar Esports Pie
LATE IN THE MATCH, S'PORE FACES STIFF COMPETITION
SCCA's Ms Lee noted that Singapore's esports industry is "considered relatively nascent, compared to regions such as the Americas and Europe".
"Yet Singapore has a lot to offer," she said.
In the wider Asia region, countries like South Korea, Japan, and China can be considered strong and developed markets for esports. For example, Shanghai in China was the only Asian city to host The International before Singapore.
In Southeast Asia, Singapore has a strong infrastructural advantage over many of its neighbors when it comes to hosting esports tournaments.
However, its neighbors' larger population size gives them an advantage both in terms of potential talent pool and event attendees and viewers – a key consideration for event organizers when choosing a venue. a place to organize their event.
A report by Tencent and Newzoo in September 2021 found that Indonesia topped the list with most esports viewers at 17 million, followed by Vietnam at 8.1 million.
Mr Neo said Singapore's handling of the Covid-19 pandemic has helped it stand out from its larger neighbors as a major event location.
"But after Covid is over and all markets open up, I will say most publishers will prefer to do it in bigger countries, like Indonesia, the Philippines and Thailand," he said. .
Yet, while physical audience presence has traditionally been a big part of tournaments, the pandemic has placed greater emphasis on online viewing and streaming – and that has become a consideration for sponsors and tournament organizers. .
An example would be the Singapore Free Fire World Series 2021 tournament which as of May 2021 had the most viewership of any esports tournament at 5.41 million, according to Statista.
Therefore, Singapore can leverage its infrastructure advantage to provide a high-quality online viewing experience for fans, industry players said.
Nonetheless, some like Mr. Kek of Emerge E-sports, have warned that when the bigger neighbors catch up in terms of infrastructure, they will be a force to be reckoned with.
He pointed in particular to Indonesia and the Philippines, which "have a huge, very enthusiastic esports fan base there, even more enthusiastic than the fans in Singapore," and are working to upgrade their telecommunications infrastructure. .
"It's only a matter of time before they're ready to host big esports events," he said.
THE INDUSTRY HERE GROWED DURING THE PANDEMIC YEARS. WHAT IS THE WAY FORWARD?
Away from outside competition, esports industry players reaffirmed that the sector has made progress in Singapore over the past two pandemic-hit years.
On the one hand, lockdowns and people's propensity to stay indoors have led to an increase in online entertainment, which includes esports and streaming.
Associations and industry players have also stepped up their efforts to increase interest in esports within the wider community. Scoga, for example, has set up an esports academy to engage and educate young people about sports.
The gym currently hosts frequent tournaments, including weekly events called "FriYay Night Gaming".
EMERGE's Mr. Kek said that about five to ten years ago, only a handful of big brands wanted to sponsor or be tied to esports events.
"For us, who have been operating for 15 to 17 months, we already work with 89 brands. So there's huge potential, with more people getting on board," he said.
While acknowledging the amount of work that remains to be done, SGEA's Mr. Tan said the achievements of the national esports industry in recent regional games were signs that the efforts were starting to bear fruit.
"You can also see that due to all the involvement of the professional leagues and the bigger fanbase of games, the standard has become higher…we are able to compete and win medals.. . among Southeast Asian countries," he said. .
Looking ahead, KPMG's Mr. Sachet noted that "marketplaces that are significant players in the esports industry typically have a well-established ecosystem supported by the pillars of infrastructure, culture and talent." .
And culture and talent are areas Singapore needs to work on to push esports to greater heights here, industry insiders told TODAY.
In terms of culture, Reitmeier said he still encounters many parents who are opposed to the idea of ​​their children pursuing unconventional careers, especially esports which they view as mere games.
But he hopes that with more frequent profiling of esports events, this will translate into greater awareness and more members of the public will see the industry in a better light.
"Let's say I have kids and my kids want to be professional…I'm going to say, okay, I'm going to let you try for a year or two. But you have to produce results. And then, if they produce results, great. Otherwise, you move on, but it's always like that in life, isn't it? But at least they should have a chance," he said.
Singaporean professional gamer Jensen Goh, who has coached professional esports teams in Asia and the United States, suggested changing the approach to developing esports talent in Singapore.
Instead of focusing efforts on top esports players, he suggested positioning esports as something beneficial for young people, similar to conventional sports.
While conventional sports generally provide physical health benefits, e-sports help hone cognitive abilities and problem-solving skills, Goh said.