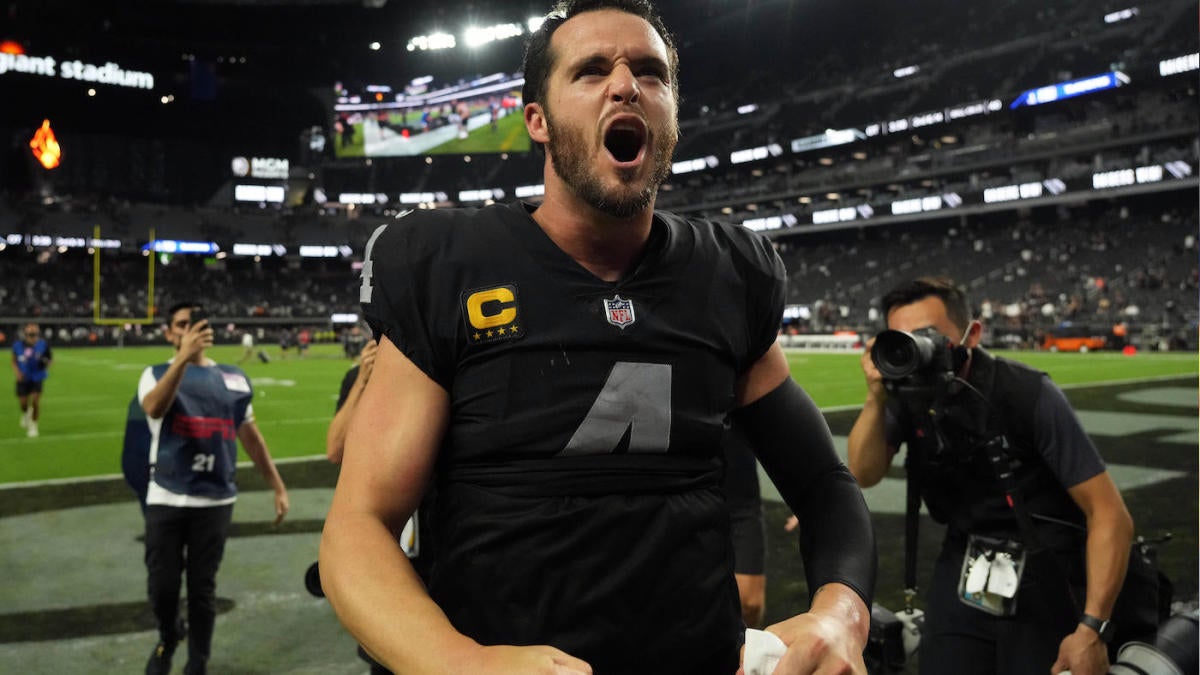 Too $ hort's 'Raider Colors' anthem represents silver and black fans of all walks of life
To legendary hip-hop artist Too $ hort, the Raiders are more than just football. For him, a long-time franchise enthusiast through all their relocations and incarnations, they represent a lifestyle, a culture, a fashion statement, a philosophy.
Raider Nation encompasses a unique love affair with a renegade football team and way of life; one that has long been entangled with rap music and East Coast and West Coast artists (New York's own Chuck D wearing a Raiders hat in music videos, for example). So a year ago, during a pandemic, as the Raiders entered their first season in Las Vegas – and one that would be played entirely without fans – Too $ hort wanted to commemorate this latest (and last, we suppose) movement, celebrate the bond shared by Raiders fans in the Bay Area, Los Angeles, Vegas and around the world, and share what being a Raider fan meant to him.
This is how "Raider Colors" was born.
He would eventually recruit another hip hop icon Ice Cube (representing South Central LA) to join the track, and then also Vegas-born artist Ne-Yo to sign there as well, connecting all eras of Raider Nation. Too $ hort is a super fan, who plans his performance schedule around his ability to get to as many big Raiders games as possible. This project helps connect and explain the complicated lineage of this franchise, and it was only fitting that he and Cube shared halftime together on Monday night in what turned out to be an unlikely and memorable Raiders comeback. , an upset victory that ended in overtime.
"I still believe in Raider Nation, and it's like two different things – football and Raider Nation are two different entities," he explained to me. "Raider Nation includes many fans from LA and Oakland – lots of fans back then, original fans, and fans across the West Coast who didn't have a team or places that didn't. adapt to this Raider Nation vibe, and fans scattered all over the country.
"In light of our move to Vegas and keeping the energy of Raider Nation alive, I decided to make a song that isn't about football, the team or any city. We're all silver and black, we wear Raider colors everyday. If I'm I don't wear silver and black, I wear black. One of the must-haves for Raider games growing up was blue jeans, black shirt , black shoes and a black Raider hat. And I always dress a lot like that – blue jeans, black shirt, black shoes, black hat. And in my head, every day I put this on, I look like a Raider. .. I don't need to have a Raider patch or hat on anything. Just the colors. "
Too $ hort wanted to keep his love letter to the team and his fans until it was truly appreciated. Which meant waiting for the pandemic season and savoring the day when fans could wrap up the gorgeous new Vegas stadium. He called Ice Cube, seeing if he'd like to collaborate, and got a quick response. "I was like a man, I have this song, watch it," Too $ hort said. "And he heard it and I said, 'I like that, I like that.' And he put a verse on it. " The idea of ​​putting someone from Vegas on led them to Ne-Yo, and a new anthem was born. "
It might seem strange to many to defend a franchise that has just left Oakland's hometown of $ hort for the second time, but Raider's love is way more than it looks, with the team and the brand created by Al Davis that endure long after his death.
"As a Raider fan, if you can stand your team not having a winning season for 15 years, it must give you a sense of the love there, the unconditional love from many. And that new stadium on Monday night with 65,000 people was just love. These people, I don't know what percentage of them endured those 15 years, but the 15 years before been spectacular.
"Raider and Raider Nation fans stick together. The glue is also stuck by the people who hate us. You have people who hate the Raiders, and people in recent years who just say the Raiders suck. And there are people who hate us. Also has people who hate old Raiders from when we were good, and there are other people who just hate Raiders fans and don't even have an opinion on the team. And we love him. We love it. We love it all. "
In Too $ hort's opinion, die-hard Raiders fans have always been willing to travel to see their team, so it now makes sense to make Vegas the mecca. It's pretty close to Oakland and LA, and there are a ton of transplants from both cities that already moved full-time to Vegas before the franchise finally did.
"(Monday) night, I didn't feel like I was in LA or Oakland or Vegas," he said. "I felt like I was watching a Raiders game in our new home."
And, like the Raiders – challenging Al Davis who was apparently still in conflict with the league office in court or in a boardroom – Too $ hort has some ideas on when the Allegiant Stadium was christened ( with and without fans), and on who he was against.
"I'll give you my conspiracy theories," he continued. "Deep down on a personal level, the league is still mad at Al Davis and still mad at his antics and they don't really like the Raider's organization; we're not their favorite team. last year, last season, when we were supposed to have the very first game in the new stadium, they put us on the schedule with the savage New Orleans Saints, who on paper surely was going to kick our ass in our new stadium A nice ass kick from Drew Brees And we won game without fans in the stadium.
"And this year was also a setup. They hate us so much that they tried to embarrass us and they did it again, they put the schedule in place and they thought Baltimore would kick our ass in the first game in the new stadium with the fans. I feel really good about that. "
Too $ hort is a long way from attending Raiders games this season, and he's not negating their chances of winning in Pittsburgh this Sunday. While he declined to offer a definitive guarantee that they would thrive in Week 2, he in no way took issue with their meeting with the Chargers in Los Angeles in Week 4.
"Two weeks from now on 'Monday Night Football' Chargers / Raiders in Los Angeles – I predict it will be a home game for the Raiders," he said. "And I'll be there, and this stadium will be all black. After this season, the Chargers will go to the Rams and say, 'We have to do something about the Raiders' home game when we face the Raiders here. They made us buy tickets for two games just to go to one before, trying to keep us out. The Rams should never have let the Chargers share this stadium. We're going to have a Raiders home game there. "
Without a doubt, Too $ hort will be wearing his Raider colors again that night. He didn't want it to be any other way.