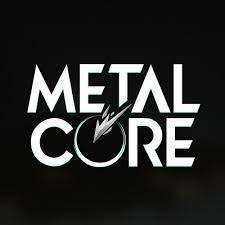 VC-backed MetalCore to launch on Polygon to embrace carbon-negative Web3 gaming
MetalCore Foundation, announces an official partnership with Polygon Studios, the team that brings brands, developers, and creators to Web3 through investment, marketing, and community support, to launch the free-to-play mechanized combat MMO, MetalCore , on the Polygon network. MetalCore is created by veteran game developers, Studio 369, with Polygon already onboarded as a strategic gaming partner and will now deliver its industry-leading, scalable, and low-cost transaction security to Ethereum in an environmentally friendly way. All MetalCore In-Game Reward Tokens (FAB), Governance Tokens (MGT), and NFT Game Assets will be on the Polygon Network.
MetalCore unveiled its first gameplay today, check out the video on Youtube and download it HERE.
As a layer 2 scaling solution that runs on top of the Ethereum network, using Polygon transactions inside and outside the MetalCore ecosystem will benefit from transaction fees significantly reduced (less than $0.01) and settlement times (~2.1 seconds). In addition to the obvious costs and logistical advantages of Polygon, MetalCore will benefit from the minimal carbon footprint of each transaction on the network since Polygon is a carbon neutral network. A typical transaction on Polygon produces around 0.20 grams of carbon dioxide, which is a huge improvement over the approximately 120 grams of CO2 generated by a transaction on Ethereum. Polygon has also outlined plans to go carbon negative in 2022, as part of its Green Manifesto Commitment.
In March, MetalCore announced a $15 million private token and NFT sale, with backers including Delphi Digital, BITKRAFT, Sanctor Capital, Animoca Brands, Youbi Capital, Spartan Capital, Umbrella Network, and Bitscale, as well a number of top gaming guilds including YGG, YGG SEA, Merit Circle, Perion, Avocado and BreederDAO.
The MetalCore development team has experience at Activision, Disney, Lucas Films, Midway and works on projects such as the MechWarrior 2 franchise, Mortal Kombat and Gears of War. The team also includes Hugo Award-winning concept artist Stephan Martiniere, who has worked on Magic the Gathering, Fallout, Elder Scrolls, God of War, and Sky.
As a free-to-play game with mass market appeal, MetalCore has the potential to hit millions of NFTs and even more on-chain transactions. There is a need for us to partner with a blockchain or L2 that can scale efficiently and profitably while being carbon neutral. Polygon Studios is that perfect solution. They are building a world-class ecosystem that appeals to traditional and native Web3 gamers. MetalCore is thrilled to join this elite group. – Sam Kim, Senior Advisor at MetalCore.
Urvit Goel, Game Business Development Manager for Polygon Studios, said, "We have made it a priority to find the best game and game developers to help us pursue our goal of making Polygon the home base of space. GameFi – MetalCore and its team meets this standard. We are excited to have MetalCore on Polygon, and we look forward to seeing the immersion and engagement its gameplay will foster among gamers in the gaming space."
About MetalCore
MetalCore is a first-person mechanized combat game set in a vast open world. Developed by Studio 369 and built with Unreal Engine 4, players can engage in PvP mega-battles, cooperative PvE combat, and faction-based open-world clashes. MetalCore combines the engagement of traditional gaming with the growing blockchain economy. To learn more, join the conversation at discord.gg/metalcorefollow us on @playmetalcore and visit www.metalcore.gg.
About Polygon Studios
Polygon Studios aims to host the most popular blockchain projects in the world. The Polygon Studios team is focused on supporting developers building decentralized applications on Polygon by providing Web2 and Web3 teams with a suite of services such as developer support, partnering, strategy, go-to-market and technical integrations. Polygon Studios backs projects ranging from OpenSea to Prada, Adidas to Draft Kings, and Decentral Games to Ubisoft.
About Polygon
Polygon is the leading blockchain development platform, delivering scalable, affordable, secure, and durable blockchains for Web3. Its growing suite of products provides developers with easy access to leading scaling solutions including L2 (ZK Rollups and Optimistic Rollups), sidechains, hybrid, standalone and enterprise chains, and data availability . Polygon's scaling solutions have been widely adopted with over 19,000 decentralized applications hosted, over 1.6 billion transactions processed, over 142 million unique user addresses, and over $5 billion in revenue. secure assets. Polygon is carbon neutral with the goal of leading the Web3 ecosystem by going carbon negative.
If you are an Ethereum developer, you are already a Polygon developer! Take advantage of Polygon's fast and secure txns for your dApp, get started here.